Description
Демонстрация трансформаций (видео):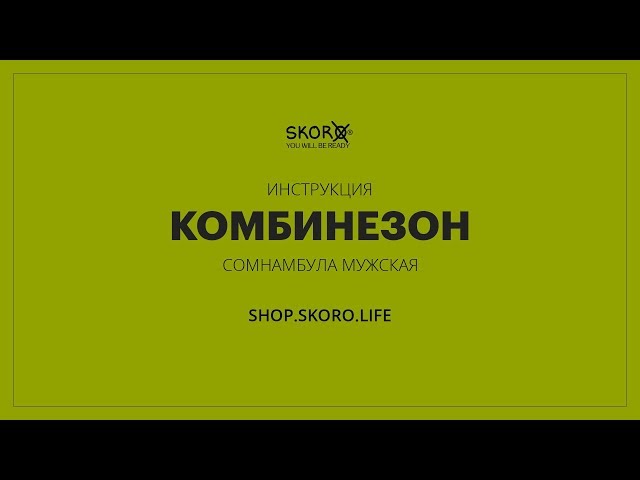 New technologies provide a comfortable lifestyle for people, help solve different tasks and facilitate the interaction with the environment. Unique Smart Suit Transformer Somnambula makes rational people's dreams about functional universal clothing come true.
You can transform your Smart Suit into stylish and comfortable everyday clothing or a strong gear that will enhance your abilities depending on a place and conditions. For example, Smart Suit can be transformed into a sleeping bag, a bag, backpack or the outer insulating layer for hammock.
More than 38 transformation options! Smart Suit does not have any direct analogues so you will be definitely surprised with it. Smart Suit – useful and extraordinary gift.
The suit is made using the seamless knitting technology and can be used under harsh operating conditions. The idea to create Somnambula appeared in a difficult extreme situation. It took three years to develop and test the transformer clothing: there were field testings with different focus groups and under different conditions as well as experiments with materials and manufacturing technologies.
We are sure that multifunctionality is a philosophy of the future and one of the best ways to take care of our planet's resources. One thing can turn into many other useful devices – this is augmented reality!
The second variant is made to order and available in any colour. It is 100% merino wool Click to go that is of high quality, super soft feel, warm, and tender requiring special care. It looks stylish in an urban environment and has no direct analogues. Wearing it you will definitely surprise yourself and people around you. Somnambula does not have any direct analogues so you will be definitely surprised with it. Somnambula – a useful and extraordinary gift.
SOMNAMBULA MULTIFUNCTIONALITY
sleeping bag
camping suit
vest with balaclava helmet
Учитывая конструктивные особенности, для правильного подбора изделия необходимо кроме роста и обхвата бедер измерить у Вас еще длину внутреннего шва. Длина по внутреннему шву – измеряется от места схождения швов промеж ног до нижней точки штанины.
Acrylic Somnambula can be washed in a washing machine at up to 40°C and any spin speed. No need iron.
Somnambula is stylish with the pulseheater Click to go of the same colour.
СЕРТИФИКАТ РЕЕСТРА РЕКОРДОВ
Костюм трансформер Сомнамбула уже включен в украинский национальный реестр рекордов, как одежда которая трансформируется в наибольшее количество моделей. Также рассматривается заявка автора разработчика на включение Сомнамбулы в Книгу рекордов Гиннеса.